You can ensure the security of on-premises and the flexibility of public cloud at the same time.
You can efficiently manage resources and costs by securing external computing
Hybrid Cloud Features
Stable cloud infrastructure

Integration with Amazon Web Services (AWS) and Naver Cloud Platform (NCP) resources in existing on-premises

Verified RNTier solution

RNTier is installed in large companies, institutions, and university research institutes.

Thorough operation of a service professional team

We provide various technical support services such as instance recommendation based on usage pattern analysis and software environment configuration.

Ensuring both security and flexibility

Users can choose between on-premises and cloud resources depending on the sensitivity and security of the task.
Hybrid Cloud Architecture
Public Cloud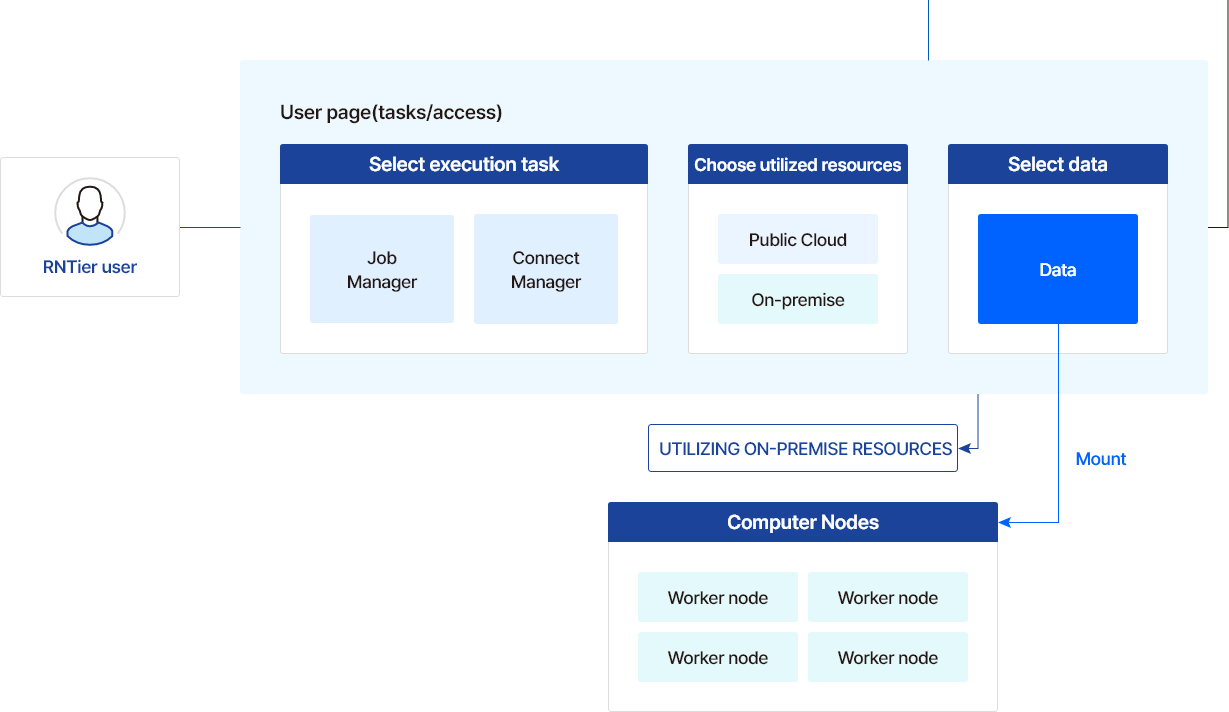 Company (On-Premise)